15 Mar 2022
300 Senior Leaders in Digital Healthcare Confirmed to Present at the Digital Healthcare Show, Part of Health Plus Care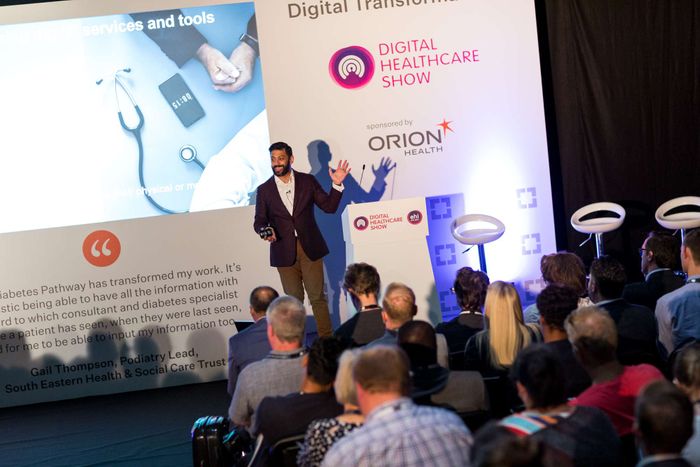 CloserStill Media, organisers of The Digital Healthcare Show, taking place at ExCeL London on 18-19 May 2022 are delighted to announce 300 expert speakers.
The Digital Healthcare Show offers a series of stimulating and practical sessions including high profile panel discussions and inspirational sessions, all delivered by senior leaders and influencers within digital healthcare. There are four tailored content theatres you're able to join, focusing on data and analytics, digital transformation, technology enabled care and a special keynote theatre to hear crucial updates from key organisations such as NHS Digital, NHS England and NHS Improvement, Chime, BCS and many more.
FREE tickets for all Healthcare Professionals are available to book here.
Offering over 88 hours of content, this is an unrivalled opportunity to earn CPD accredited training all under one roof.
Some of our speakers at this year's Digital Healthcare Show include:
Dr Nicola Byrne, National Data Guardian, NHS England and NHS Improvement
James Davis, Chief Innovation Officer, Royal Free London NHS Trust
Ian Trenholm, Chief Executive, Care Quality Commission
Dr Katya Masconi-Yule, Head of Digital Pioneer Fellowship and Accelerator Programme Manager, Digital Health London
Shankar Sridharan, Chief Clinical Information Officer, Great Ormond Street Hospital
Sam Ingram, Divisional Director of innovation Operations, Royal Free London NHS Trust
View the preliminary programme here.
Sponsorship is now open for the event. Should you wish to sponsor, speak, or exhibit at The Digital Healthcare Show, please contact Michael Corbett on: m.corbett@closerstillmedia.com
For delegate enquiries, please contact Imogen Scott on i.scott@closerstillmedia.com
-ENDS-
CloserStill Media, specialise in global professional events within the healthcare and technology markets. The healthcare portfolio includes some of the UK's fastest growing and award-winning events, such as Health Plus Care, The Clinical Pharmacy Congress, The Dentistry Show, The Pharmacy Show and Acute & General Medicine.
It is a market leading innovator. With its teams and international events, it has won multiple awards, including Best Marketer – five times in succession – Best Trade Exhibition, Best Launch Exhibition, and Sunday Times Top 100 Companies to Work For – four years in series – among others.
CloserStill Media delivers unparalleled quality and relevant audiences for all its exhibitions, delivering NHS and private sector healthcare professionals from across occupational therapy, pharmacy, dentistry, primary and secondary care with more than £16m worth of free training.