Discover the latest conference programme for The Digital Healthcare Show 2023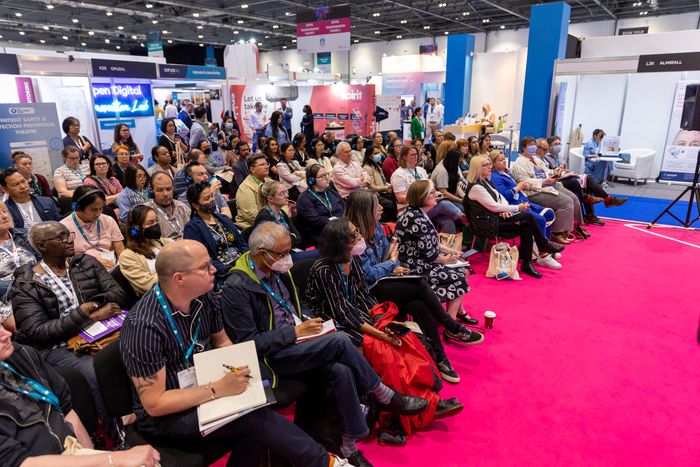 Closerstill Media, organisers of The Digital Healthcare Show are excited to announce that the conference programme is now live. This year's conference will take place on 26-27 April 2023 at ExCeL, London and will feature a diverse line up of expert speakers, engaging panel discussions and informative sessions.
With five tailored content theatres focused on data, analytics, AI, the digital future, digital transformation, interoperability, accessibility, automation and technology enabled care, the event is designed to help attendees enhance their skills and stay up to date on the latest industry trends. The Digital Healthcare Show aims to provide attendees with valuable insights on, CPD-accredited knowledge and networking opportunities.
Registration is free for all healthcare and allied healthcare professionals and is available to book here
Some of our top speakers at this year's Digital Healthcare Show include:
Matt Whitty - Director of Innovation, Research & Life Sciences, NHS England
James Austin - Director of Data Strategy and Policy, NHS Digital
Yinka Makinde - Director of Digital Workforce Strategy, NHS England
Linda Vernon - Acting Digital Culture and Transformation Clinical Lead, Lancashire and South Cumbria ICB
Minal Bakhai - Director for Primary Care Transformation, NHS England
Dominic Vallely - User Experience Lead, NHS England
Tara Donnelley - Director of Digital Care Models, NHS England
Stephanie Somerville - Programme Director of Community Transformation, NHS England
David Sgorbati - Chief Analyst, The Health Economics Unit
View the full programme here
CloserStill Media, specialise in global professional events within the healthcare and technology markets. The healthcare portfolio includes some of the UK's fastest growing and award-winning events, such as Health Plus Care, The Clinical Pharmacy Congress, The Dentistry Show, The Pharmacy Show and Acute & General Medicine.
It is a market leading innovator. With its teams and international events, it has won multiple awards, including Best Marketer – five times in succession – Best Trade Exhibition, Best Launch Exhibition, and Sunday Times Top 100 Companies to Work For – four years in series – among others.
CloserStill Media delivers unparalleled quality and relevant audiences for all its exhibitions, delivering NHS and private sector healthcare professionals from across occupational therapy, pharmacy, dentistry, primary and secondary care with more than £16m worth of free training.