04 May 2023
The Digital Healthcare Show 2023 brings together the innovators and thought leaders at the forefront of digital health technology.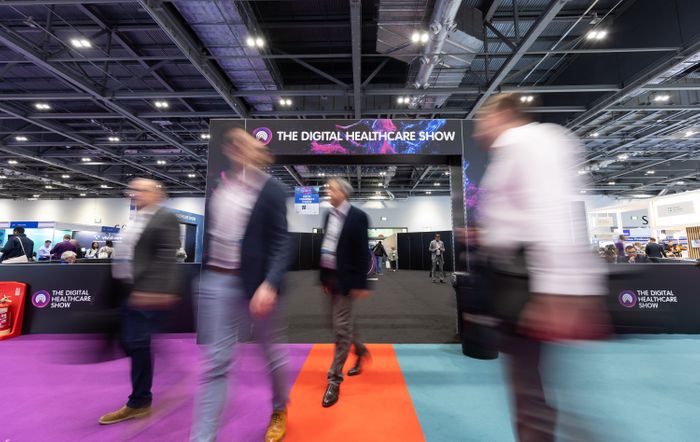 The Digital Healthcare Show, held on 26-27 April 2023 at ExCeL London, brought together thousands of healthcare professionals for two days of exceptional educational content, cutting-edge case studies and inspiring insight from the healthcare leaders at the forefront of digital innovation. The event showcased the latest advancements in digital healthcare technology and provided a platform for collaboration and knowledge-sharing.
The keynote speakers included some of the most influential figures in the healthcare industry including; Yinka Makinde, Director of Digital Workforce Strategy at NHSE, Shafi Ahmed, Chief Medical Metaverse Officer at Aimedis, Stephanie Somerville, Director of Community Health Services Transformation and Virtual Wards at NHSE and so many more.
The exhibition hall was filled with the latest products and services from leading healthcare technology companies such as Salesforce, Pangaea Data, Trend Micro, Insight, Predicaire, Healthroam, Radar, Asom, Emis, Eizo and FPT Software. Attendees had the opportunity to test out new devices and discuss how these technologies can be integrated into existing healthcare systems to improve patient care.
Michael Corbett, Portfolio Director at CloserStill Media said "It was great to see 2,000 digital healthcare professionals come together to discuss the latest trends, technologies and strategies in the healthcare industry".
The Digital Healthcare Show 2023 was co-located with The Healthcare Show and The Residential & Home Care Show as part of Health Plus Care, which provided attendees with a broader perspective on the healthcare and care sector and the challenges and opportunities facing these providers.
Due to the astounding success of The Digital Healthcare Show 2023, event organisers CloserStill Media are delighted to announce that the next edition of the show will return as a larger, more focused event, no longer part of the Health Plus Care umbrella.
The Digital Healthcare Show will return on 24-25 April 2024 at ExCeL London, as it's own stand-alone event.
To learn more about the Digital Healthcare Show, visit our website here
And to register your interest for the 2024 edition of the show, click here
For more information, please contact:
Marketing enquiries – s.travers@closerstillmedia.com / l.waltham@closerstillmedia.com
Exhibiting enquiries – b.shea@closerstillmedia.com
Speaking enquiries – e.pappenheim@closerstillmedia.com
-ENDS-
CloserStill Media specialise in global professional events within the healthcare and technology markets. The healthcare portfolio includes some of the UK's fastest growing and award-winning events, such as Best Practice, The Clinical Pharmacy Congress, The Dentistry Show, The Care Show and Acute & General Medicine.
It is a market leading innovator. With its teams and international events, it has won multiple awards, including Best Marketer – five times in succession – Best Trade Exhibition, Best Launch Exhibition, and Sunday Times Top 100 Companies to Work For – four years in series – among others.
CloserStill Media delivers unparalleled quality and relevant audiences for all its exhibitions, delivering NHS and private sector healthcare professionals from across occupational therapy, pharmacy, dentistry, primary and secondary care with more than £16m worth of free training.