29 Dec 2022
Health Plus Care 2023 partners with the Institute of Health and Social Care Management (IHSCM)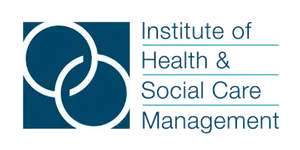 CloserStill Media, organisers of Health Plus Care (incorporating The Healthcare Show, The Digital Healthcare Show, and The Residential & Home Care Show), taking place at ExCeL London on 26-27 April 2023 are delighted to announce that they are partnering with IHSCM (Institute of Health and Social Care Management) for their upcoming show.
The IHSCM is the leading independent membership organisation for managers and leaders planning, delivering, and supporting health and care in the UK and across the world.
Their aim is to support and encourage the development of their thousands of members by providing outstanding training, meetings, events, reports and, of course, conferences – and the Health Plus Care Show 2023 perfectly fulfils that aim.
This year's Health Plus Care event will have the IHSCM with their own theatre, conference, and networking area, helping both the health and social care industries to come together and discuss the main challenges faced within both industries, whilst sharing best practice in how to tackle these going forward.
The organisers, CloserStill Media, specialise in global professional events within the healthcare and technology markets. The healthcare portfolio includes some of the UK's fastest growing and award-winning events, such as The Clinical Pharmacy Congress, The Dentistry Show, The Pharmacy Show, Best Practice and Acute & General Medicine.
It is a market leading innovator. With its teams and international events, it has won multiple awards, including Best Marketer – five times in succession – Best Trade Exhibition, Best Launch Exhibition, and Sunday Times Top 100 Companies to Work For – four years in series – among others.
CloserStill Media delivers unparalleled quality and relevant audiences for all its exhibitions, delivering NHS and private sector healthcare professionals from across occupational therapy, pharmacy, dentistry, primary and secondary care with more than £16m worth of free training.
For more information please contact –
Exhibition and speaker enquiries:
Michael Corbett – m.corbett@closerstillmedia.com
Marketing enquiries:
Sabrina Travers - s.travers@closerstillmedia.com