28 Feb 2022
Intelligent CIO Europe in Partnership with The Digital Healthcare Show, Part of Health Plus Care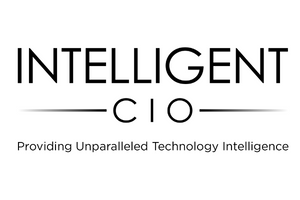 CloserStill Media announces partnership with Intelligent CIO Europe and The Digital Healthcare Show, part of Health Plus Care, taking place at ExCeL London on 18-19 May 2022
CloserStill Media, organisers of The Digital Healthcare Show, taking place at ExCeL London on 18-19 May 2022 are delighted to announce the official partnership with Intelligent CIO Europe
About Intelligent CIO Europe
Intelligent CIO Europe is a technology intelligence platform aimed at the enterprise IT sector to provide targeted updates and research-driven data. As part of Lynchpin Media, this platform gives complete and unparalleled advice to the regional technology community.
Intelligent CIO strives to bridge this gap between the traditional role of the CIO and the new-age demands weighing in on this pivotal business role.
Spreading our resources across print, digital and events, Intelligent CIO Europe endeavours to guide CIOs of Europe with thought leadership, industry expertise, knowledge sharing and practical platforms from which to better understand the voice of the IT industry, encompassing the voice of vendors, distributors and resellers, right down to you, the end user.
The Digital Healthcare Show is FREE for all Healthcare Professionals, tickets are available here.
Sponsorship is now open for the event.
Should you wish to sponsor, speak, or exhibit at The Digital Healthcare Show, please contact Michael Corbett on: m.corbett@closerstillmedia.com
For delegate enquiries, please contact Imogen Scott on i.scott@closerstillmedia.com
-ENDS-
CloserStill Media, specialise in global professional events within the healthcare and technology markets. The healthcare portfolio includes some of the UK's fastest growing and award-winning events, such as Health Plus Care, The Clinical Pharmacy Congress, The Dentistry Show, The Pharmacy Show and Acute & General Medicine.
It is a market leading innovator. With its teams and international events, it has won multiple awards, including Best Marketer – five times in succession – Best Trade Exhibition, Best Launch Exhibition, and Sunday Times Top 100 Companies to Work For – four years in series – among others.
CloserStill Media delivers unparalleled quality and relevant audiences for all its exhibitions, delivering NHS and private sector healthcare professionals from across occupational therapy, pharmacy, dentistry, primary and secondary care with more than £16m worth of free training.