31 Aug 2023
NICE Backs Virtual Wards: Are they the Silver Bullet for the Winter Crisis?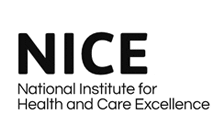 With the hospital waiting list rising to a record of nearly 7.5 million in May and the looming threat of Winter admissions, Virtual Wards are looking more and more like the silver bullet needed to defeat the growing pressures on the NHS. Following the National Institute for Health and Care Excellence (NICE) endorsement in a new draft of guidance, the momentum behind this seemingly more patient-centric and cost-effective healthcare is accelerating. But how realistic is the future of virtual wards and remote healthcare?
Dubbed 'hospitals at home', virtual wards are designed to provide patients with the same level of care as in-person healthcare, but from the comfort of their own home. Leveraging technology, including wearables, apps, technology platforms, and medical devices, these wards provide comprehensive care and support remotely rather than in a hospital ward.
Mark Chapman, Interim Director of Medical Technology and Digital Evaluation at NICE, notes: "The NHS is under pressure and giving people with an acute respiratory infection the chance to be monitored from the safety of their own home or care home can help manage capacity in hospitals."
"Evidence shows virtual wards are safe and can be an option for those who are comfortable using technology to have their condition monitored away from a hospital ward."
Looking beyond capacity, an undeniable contributor to the allure of this shift is the promise of potential fiscal savings. NICE estimates potential cost savings of £872 per person compared to inpatient care, with an additional £115 per person saved compared to technology-lacking home care.
Another advantage is the shift toward patient-empowerment and comfort. By bringing care to patient's homes, they can regain a sense of freedom in their environment, allowing them to enjoy home comforts and increased interactions with loved ones. Alongside benefiting the mental health of patients, this also helps to improve mobility and independence, encouraging them to actively participate in their recovery journey.
Throwing their weight behind the advancement, the Government pledged to create an extra 10,000 virtual ward beds alongside an extra 5,000 hospital beds ahead of winter in its Urgent and Emergency Care Recovery Plan. Similarly, NHS England set out plans in January for integrated care systems to expand their virtual capacity to 40-50 virtual beds per 100,000 people by December.
While the benefits seem clear, there remains a lack of clarity around how virtual wards will be deployed nationwide so rapidly in an effective manner.
Stressing the significance of virtual wards' potential impact on the NHS, Danny Mortimer, Deputy Chief Executive of the NHS Confederation highlights that "Providing choice to patients away from acute hospital environments is vital and also gives the NHS the opportunity to relieve pressure." However, as is always crucial when discussing digital transformation within the NHS, Mortimer urged the need for realism and pragmatism regarding the ability to effectively roll out technology:
"At the same time politicians must be realistic about how rapidly virtual wards can be deployed, even with this welcome support from NICE. The continued short term backdrop of workforce shortages is a limiting factor as is the need to address the long standing challenges facing social care capacity. We reiterate in particular our call for a comprehensive workforce plan."
Likewise, Saffron Cordery, Deputy Chief Executive at NHS Providers, has said that while virtual wards "can play a key role" in easing pressure on the NHS, more investment and support for staff is needed to see success:
"This guidance will only go so far without the funding and workforce needed for trusts to deliver the model sustainably and effectively."
These concerns echo a wider sentiment of uncertainty and highlight how a lot more financial and technical support is needed to transition to this new care model. It is not a simple quick fix to plaster over staff shortages and a lack of financial resources with virtual wards.
So, what do the public think? The Health Foundation conducted a comprehensive survey capturing the views of over 7,000 members of the public, with 45% of respondents favouring virtual wards. The survey also highlights that nearly three-quarters of respondents are open to the idea of receiving treatment in a virtual ward, under the right conditions.
Regardless of the uncertainty around how quickly an effective roll out will be ahead of Winter, it's clear that virtual wards will become more and more prevalent in the UK in the coming years. While the already thinly stretched resources of the NHS and a current lack of clear guidance may limit success in the face of Winter 2023, the mass roll out of Virtual Wards seems less a question of "if" and more a matter of "when?"