14 Jun 2023
Shaping the Future of Care at Home: Key Safe's Vision for Technology-Assisted Access Solutions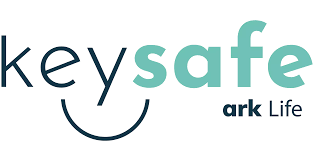 Harrow Council highlight how important a key safe is to the safety of those receiving care in their community. Learn how The Key Safe Company are improving outcomes for care recipients and providers through innovation, enabling better lives for all.
The Health Plus Care Show once again offered a vital platform for The Key Safe Company to showcase our vision for technology-assisted access in the health and care sector. We were thrilled to return as exhibitors and session hosts, joining an event that celebrates innovation in technology-enabled care.
Our very own Suzi Viljoen, who was joined by Anthony Little from Harrow Council's Careline service, jointly presented a standout case study. They discussed the outcomes achieved in Harrow's community thanks to our Supra C500 Pro key safe, and the vital role they play in allowing care providers access to homes easily and securely, whilst elevating safety and dignity for care recipients.
Anthony told the audience at the Technology Enabled Care Theatre, "No matter what I tell you today, the most vital part is access. You can have all the fancy telecare in the home – but what's the point without a key safe? What's the point if no one can get in? Having a key safe is vital and can be lifesaving ".
We're excited to share our dedication to innovation and positive change. Our latest police preferred key safe, ark Tamo™, has received a fantastic response since its reveal at Health Plus Care 2022. Combining the reliability and security of a mechanical key safe, ark Tamo™ introduces ground-breaking features like patented illumination technology and a world-first multi-push keypad. These advancements enhance the user experience and provide unmatched security. As a company dedicated to enabling better lives, we're committed to pushing boundaries and ensuring the best outcomes for all.
This brings us to our latest innovation: KiCall. We're thrilled to have unveiled this cutting-edge access solution at Health Plus Care 2023. KiCall is a digital information sharing system, ideal for the ever-changing health and care sector. Utilising infinitely scalable QR technology, it enables authorised access to vital information exactly when and where it's needed, such as door access codes, keyholder information and out of hours or critical information for emergency services.
At The Key Safe Company, we're committed to advancing our solutions for the health and care sector, empowering care providers with secure access to homes and critical information, leading to improved patient outcomes. To learn more, contact us or visit our booth at Health Plus Care 2024. Explore our latest innovations in technology-assisted access solutions as we shape a more secure and efficient future for care recipients and providers.