03 Jul 2023
TeleAlarm has been a leading provider of high-quality assistive technology products and software solutions for over 65 years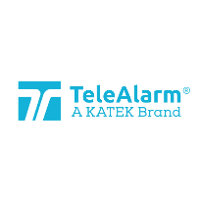 TeleAlarm has been a leading provider of high-quality assistive technology products and software solutions for over 65 years. Our commitment to excellence has made us a trusted name in the industry, catering to the needs of the elderly and individuals with disabilities. We offer a diverse range of products and intuitive call systems that empower individuals to live safely and securely, whether in their own homes or within a care home environment.

Founded in 1956 in La Chaux-de-Fonds, Switzerland, TeleAlarm's research and development team is still based in the town, which is located in the famous 'Swiss watch valley' region. In 2019, the company became a part of the KATEK Group, a prominent electronic services provider based in Germany.

Our digital telecare dispersed alarm units and peripheral devices are widely used across Europe, providing individuals with the means to live independently in the comfort of their own homes. These devices are compatible with major monitoring centres in the UK and support both ethernet and mobile connectivity options. To ensure utmost security, we have implemented the latest alarm signalling protocol from CENELEC (TS50134-9), featuring end-to-end encryption in both connectivity methods. This guarantees secure alarm calls, including encrypted voice over IP (VOIP).
In addition to our alarm units, TeleAlarm offers a fully cloud-hosted monitoring centre solution known as the TeleAlarm CMS platform. This platform serves as a comprehensive and future-proof solution, capable of adapting to the specific needs of our end customers. With open APIs, granular configuration tailoring, and unlimited scalability, our platform can monitor both analogue and digital dispersed alarm units, as well as grouped or sheltered accommodation solutions.

For further details, we encourage you to reach out to our dedicated technical sales team. We are more than happy to assist you and provide any information you may require:
Website: www.telealarm.com
Twitter: @TeleAlarmUK