25 Jan 2022
The Healthcare Show and The Digital Healthcare Show Will Return to London This May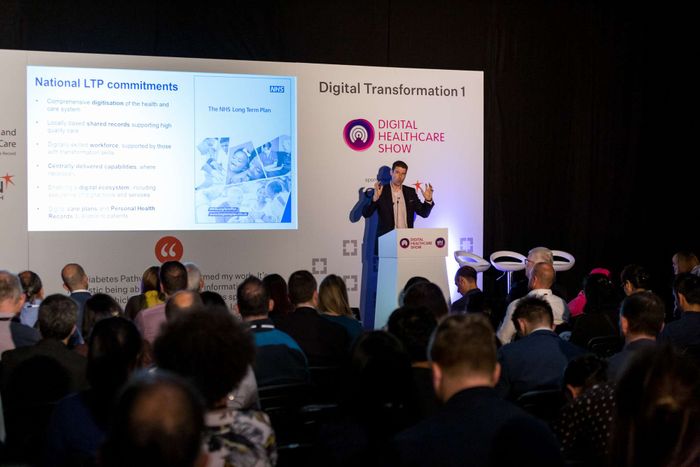 CloserStill Media Reports: Registration is live for Health Plus Care, incorporating The Healthcare Show and the Digital Healthcare Show.
As two of the UK's most significant and innovative, CPD accredited events for the healthcare community join together, this is a must attend for anyone who is seeking to learn, collaborate and network with peers to transform UK healthcare.
The Healthcare Show will have 7 theatres dedicated to primary care, hospital transformation, integrated care, patient safety and infection prevention, workforce and clinical priorities. With a whole host of sessions carefully curated and tailored to meet the specific needs of senior healthcare Managers, Leaders and Clinicians.
More information on the theatres can be viewed here: www.healthcareshow.co.uk/theatres
The Digital Healthcare Show will harness the technological and digital innovations which are emerging and need to be enshrined as best practice in our local health populations. Welcoming thousands of CIOs, CCIOs, senior IT leaders and clinicians from the NHS, Local Government, ICSs and Primary Care together to harness the huge opportunity to learn from Covid-19.
More information on the theatres can be viewed here: www.digitalhealthcareshow.com/theatres
Both shows include 88 hours of educational presentations, workshops and panel discussions and hosting over 400 expert speakers and industry leaders who are passionate about continuing the rapid and unprecedented transformation of services that has taken place during the last two years.
The organisers, CloserStill Media, specialise in global professional events within the healthcare and technology markets. The healthcare portfolio includes some of the UK's fastest growing and award-winning events, such as The Clinical Pharmacy Congress, The Dentistry Show, The Pharmacy Show, Best Practice and Acute & General Medicine.
It is a market leading innovator. With its teams and international events, it has won multiple awards, including Best Marketer – five times in succession – Best Trade Exhibition, Best Launch Exhibition, and Sunday Times Top 100 Companies to Work For – four years in series – among others.
CloserStill Media delivers unparalleled quality and relevant audiences for all its exhibitions, delivering NHS and private sector healthcare professionals from across occupational therapy, pharmacy, dentistry, primary and secondary care with more than £16m worth of free training.
For more information please contact –
Exhibition and speaker enquiries:
Michael Corbett – m.corbett@closerstillmedia.com
Marketing enquiries:
Shannon Cargan - s.cargan@closerstillmedia.com